BARHAREN PHIR BI
an Indian typeface designed by ECHT! Johan Manschot 4 Real!
This typeface is based on only a dozen hindi characters that I found on Guru Dutt's Baharen Phir Bi Aayengi-filmposter (1966) that I have in my private collection.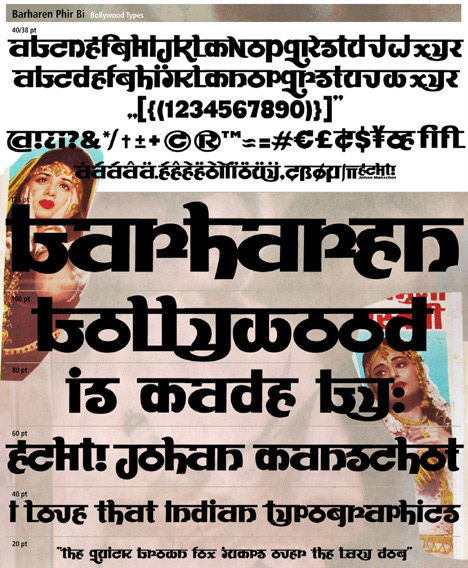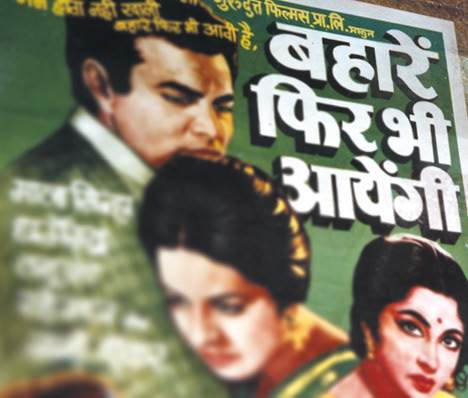 Detail of the original filmposter Baharen Phir Bi Aayengi by Guru Dutt | Posterdesign by Monohar | 1966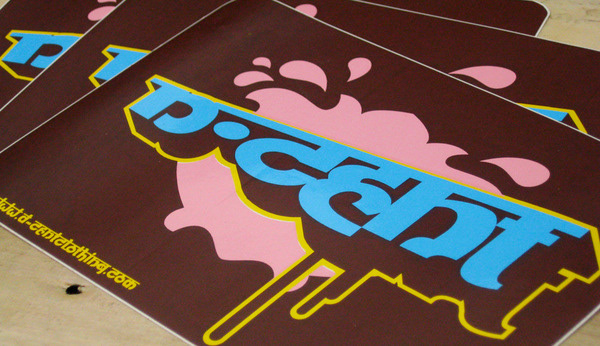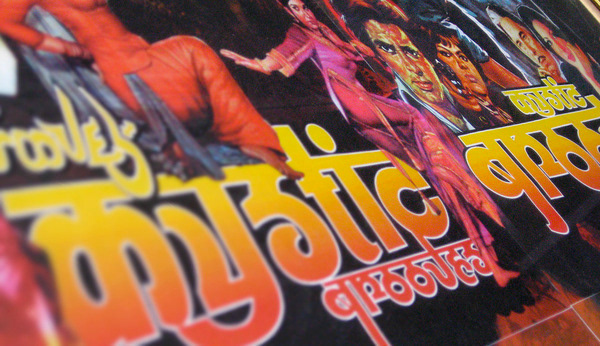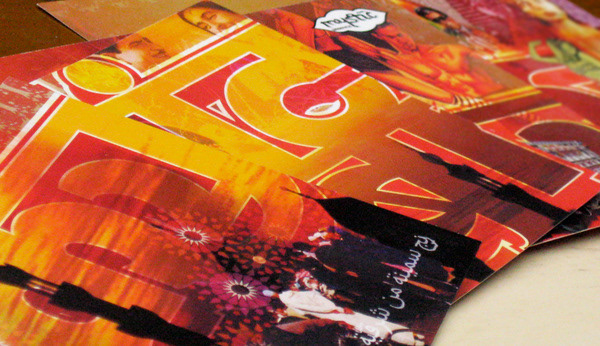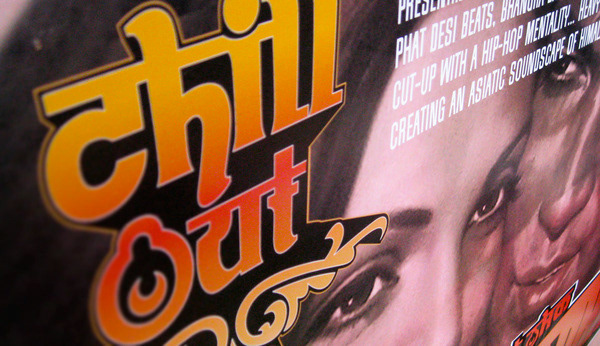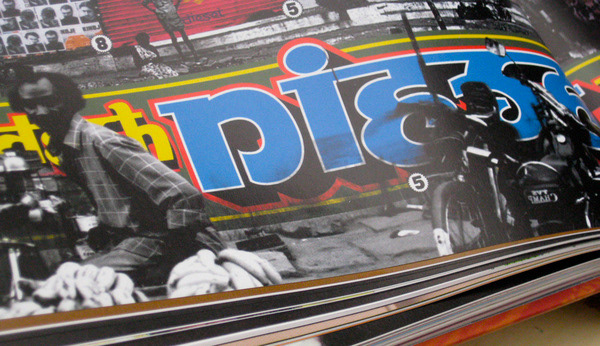 Some random examples with 'Barharen Phir Bi' in flyers, logo's etc. All designed by me in the past.