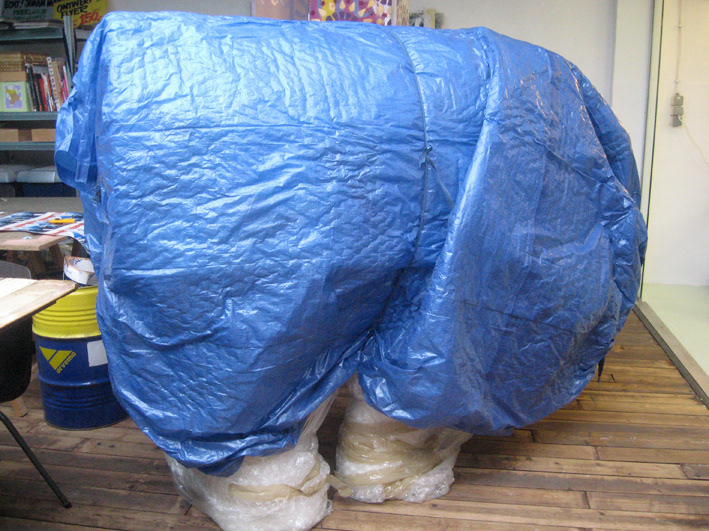 Bollywood Action Hero
Elephant Parade 2010, Emmen - The Netherlands
Since May 13, 2010 you can find 75 art-elephants in the streets of Emmen: together they form a special outdoor exhibition, the Elephant Parade, which is committed to the threat of the Asian elephant. The reason for this spectacular exhibition is the 75th anniversary of the zoo in Emmen.
Bollywood Action Hero is an elephant painted by me. On one side there is a real tough Indian film hero and a heroine on the other hand, combined with Hindi typo graffiti. A few months this elephant stood in the Emmen zoo, and then it will be auctioned by Christie's famous international auction house.
You can bid on my Bollywood Action Hero Elephant
on this website
(Elephant number 27)
http://www.givinglots.co.uk/event/DutchElephantParade21-40
Should you wish to participate in the live auction for this and other elephants on the 9th of September by phone, call this number to register your interest: +31 (0) 651 142 270
Sinds 13 mei 2010 sieren 75 grote kunstolifanten de straten van Emmen: samen vormen zij een bijzondere
openluchttentoonstelling, de Elephant Parade, die zich inzet voor de bedreig-de Aziatische olifant. De aanleiding voor deze spectaculaire tentoonstelling is het 75-jarig bestaan van Dierenpark Emmen.
De Bollywood ActionHero is een olifant beschilderd door mij. Met aan de ene kant een echte stoere Indiase filmheld en met aan de andere kant een heldin, gecombineerd met Hindi typograffiti. Een aantal maanden heeft deze olifant in het dierenpark Emmen gestaan, om daarna geveild te worden door het befaamde internationale veilinghuis Christies.


elephantparade.com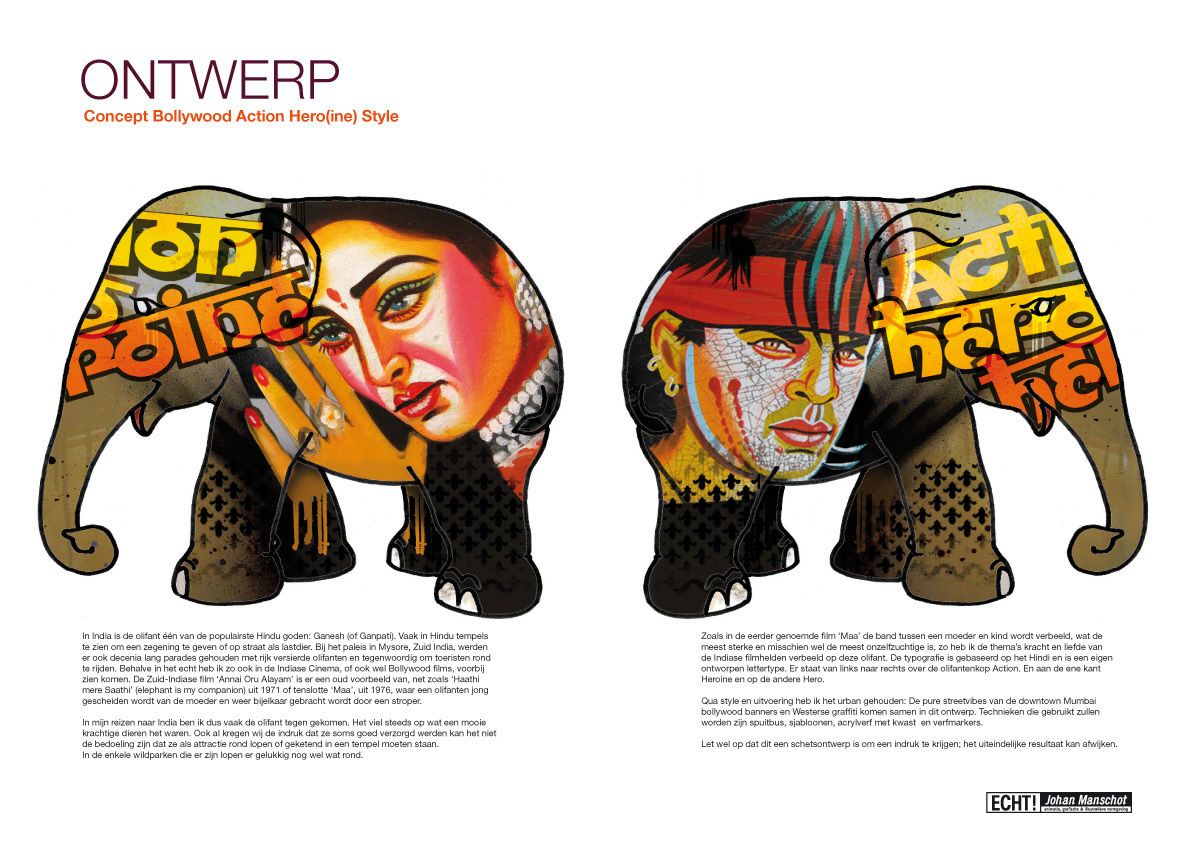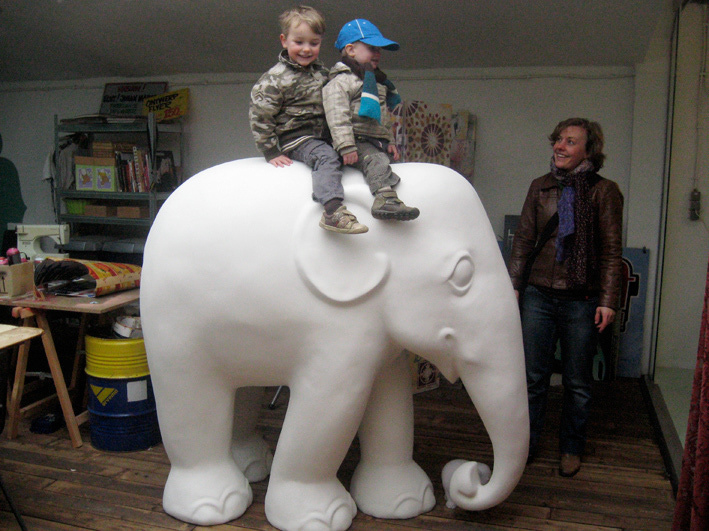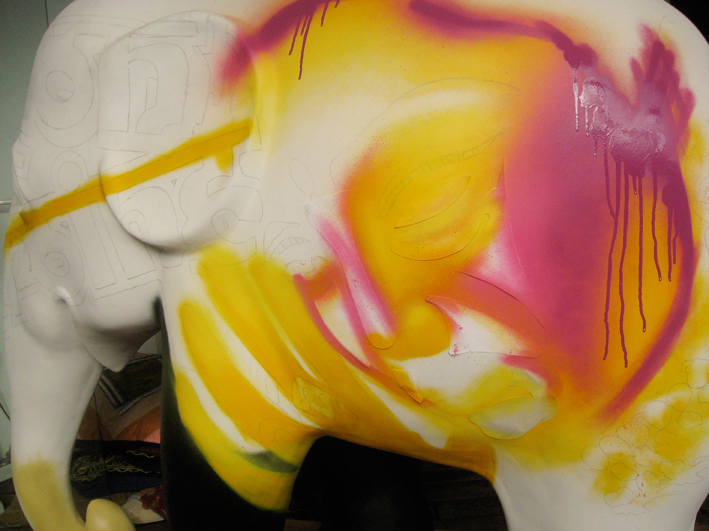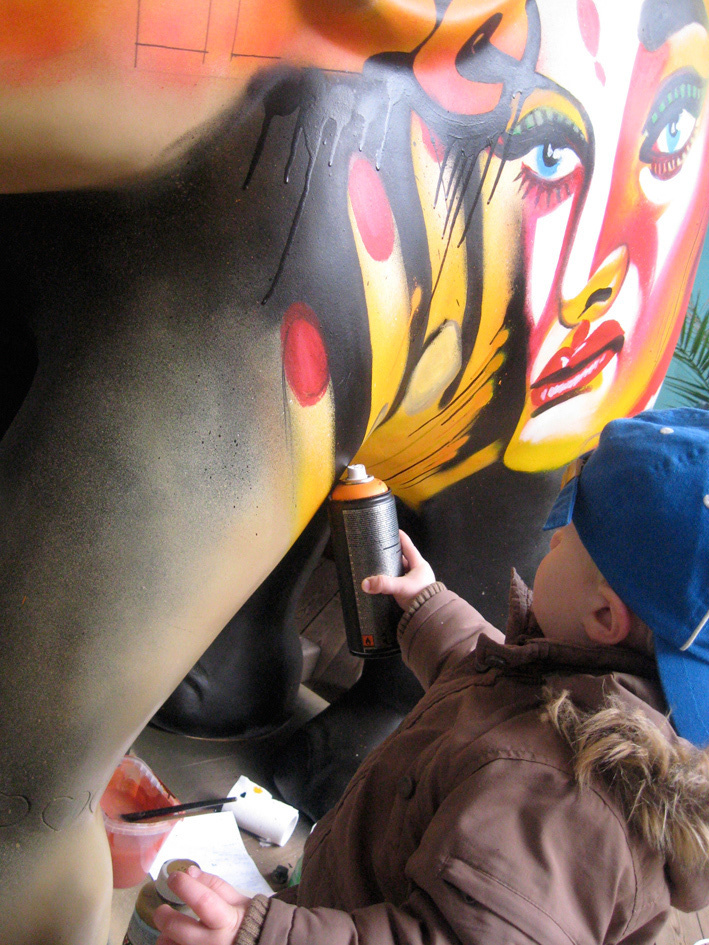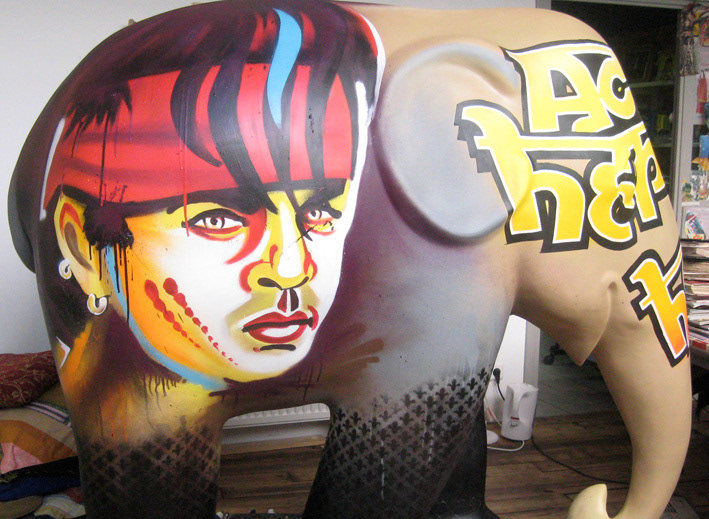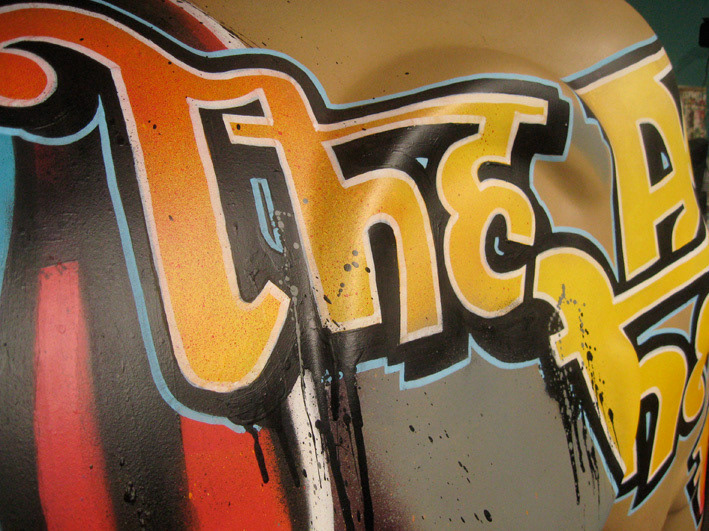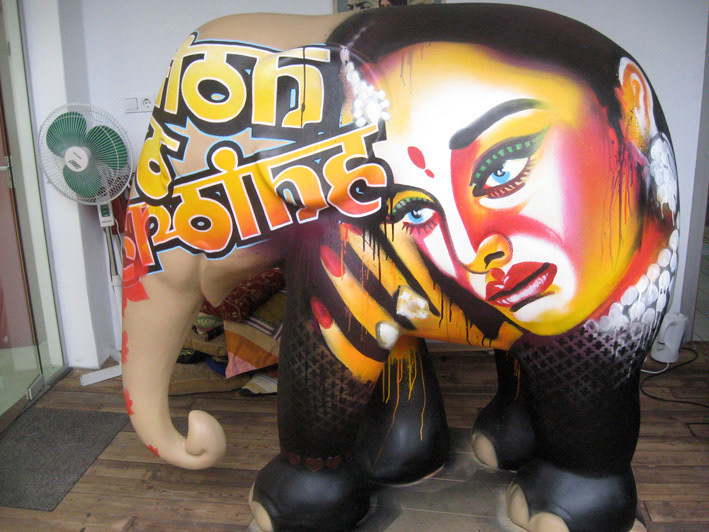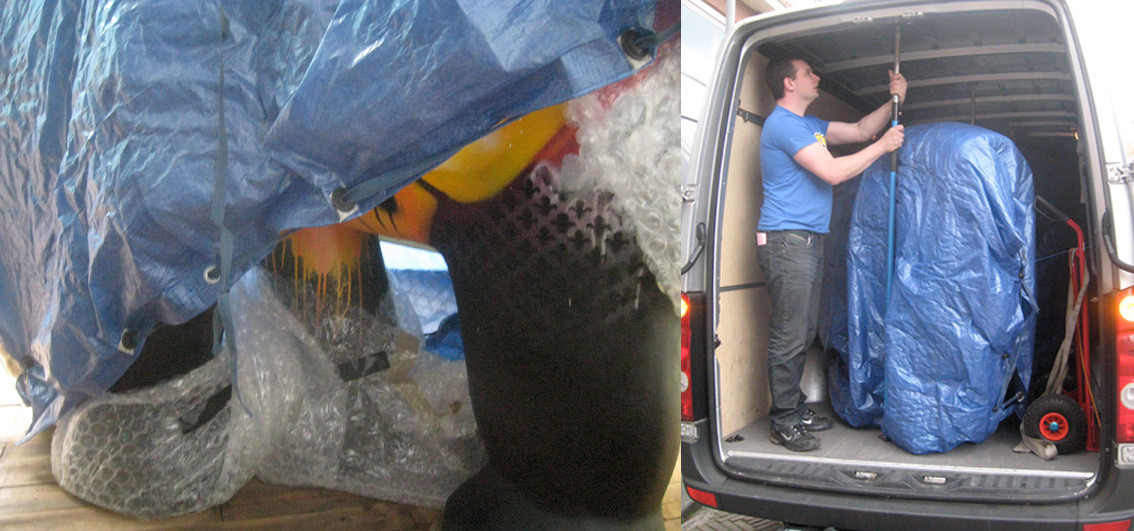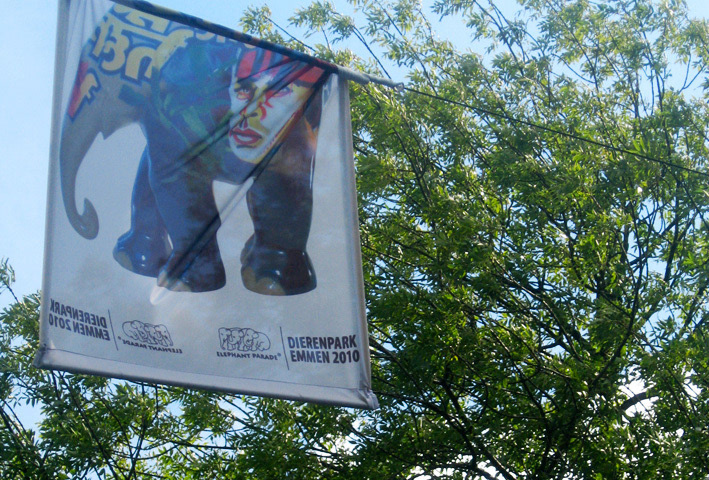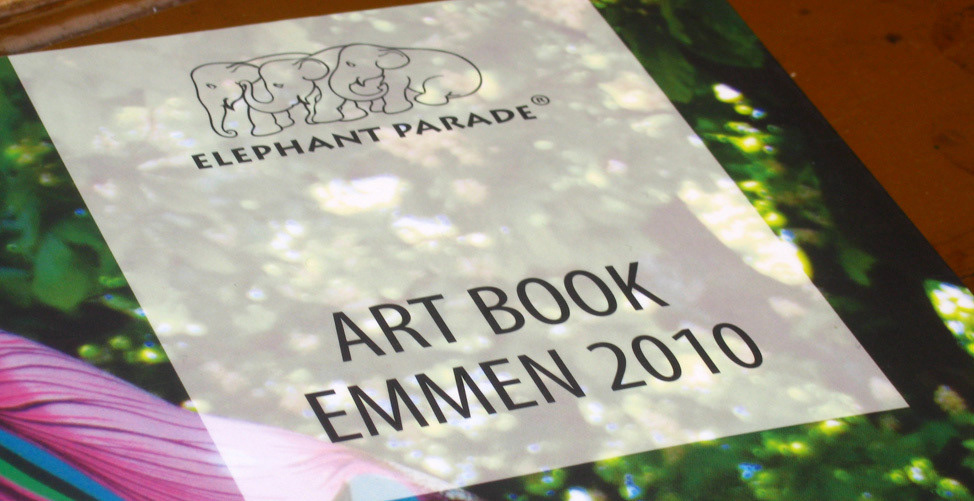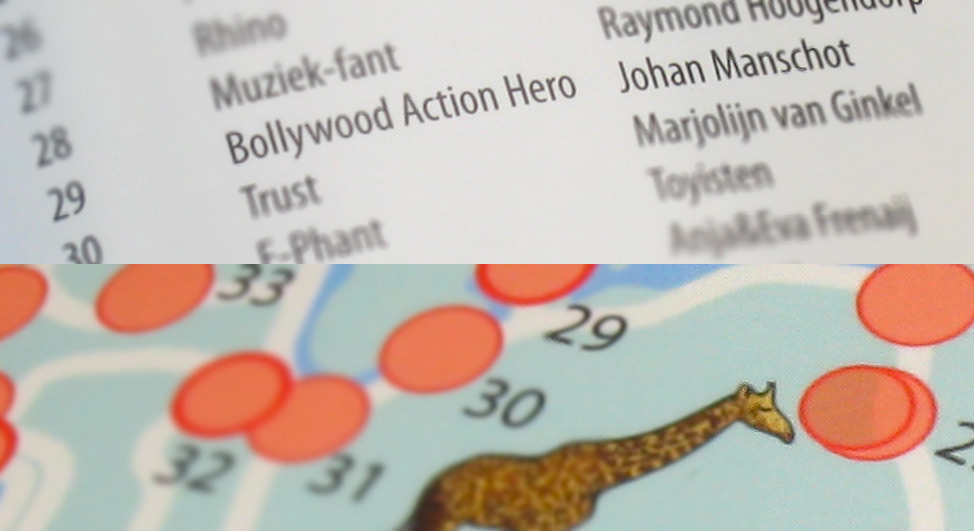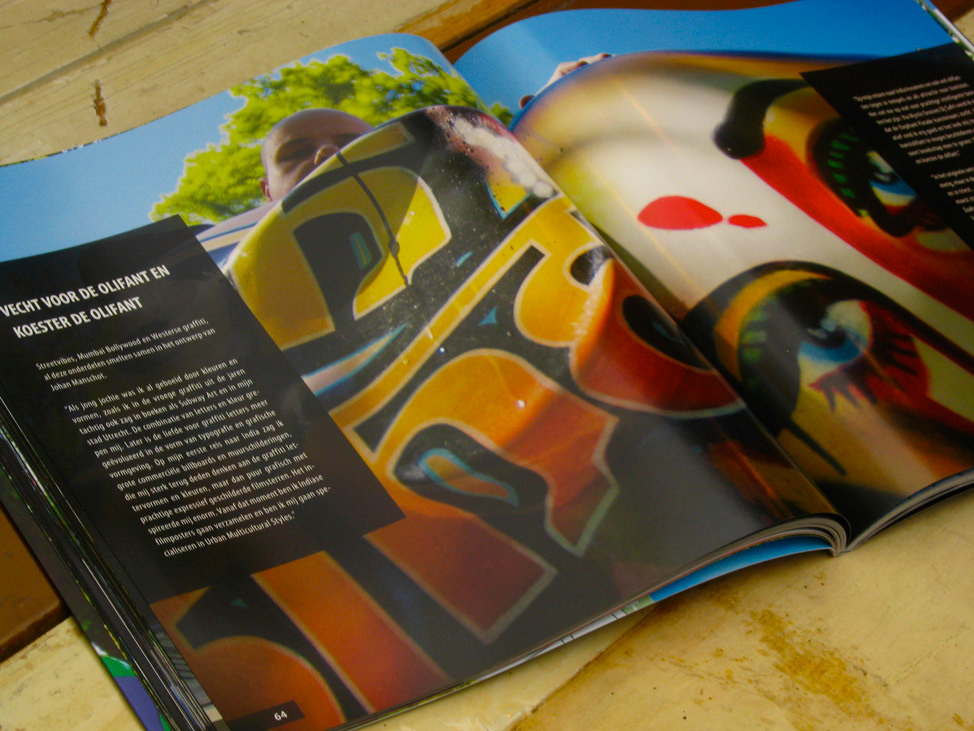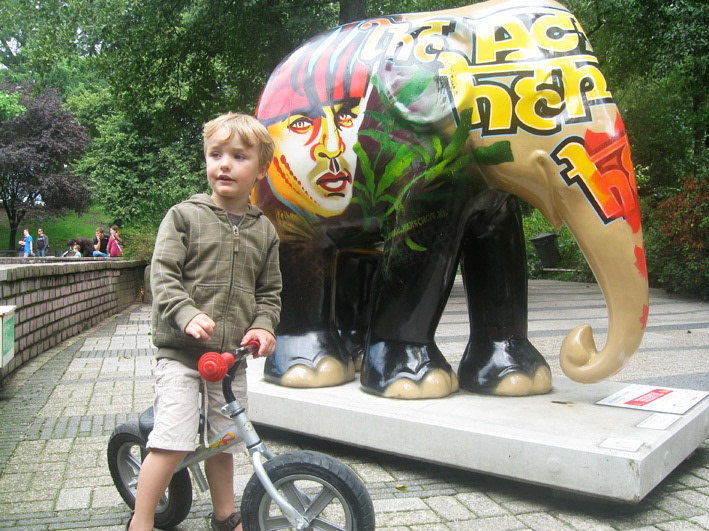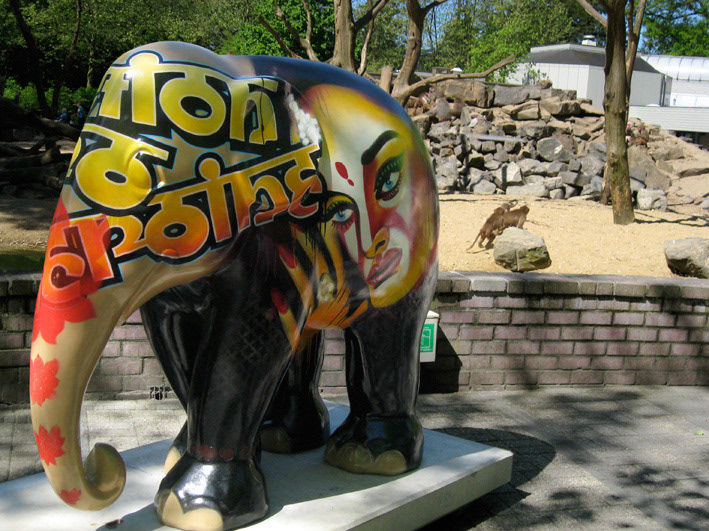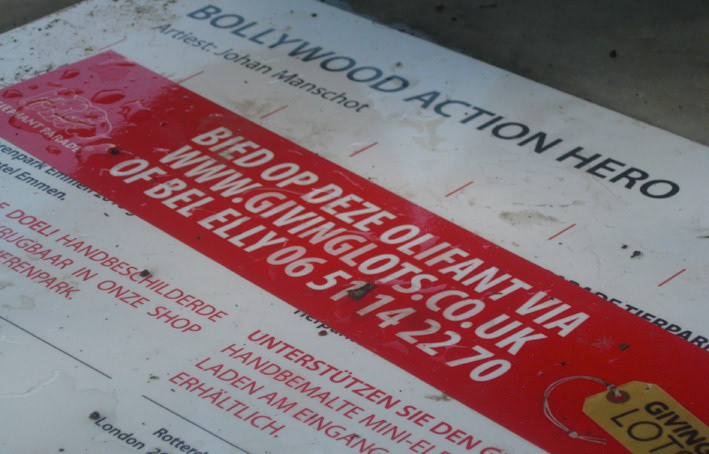 You can bid on this website on my Bollywood Action Hero Elephant!!  (Elephant number 27)
http://www.givinglots.co.uk/event/DutchElephantParade21-40
Should you wish to participate in the live auction for this and other elephants on the 9th of September by phone, call this number to register your interest: +31 (0) 651 142 270