Married with Children
Our Wedding and Birth announcements

Special about all our personal cards is that I make the design always together with my wife; We come together with a concept, she likes to embroider or sew and I make the pictures and graphic design.

For our wedding announcement we used a picture from our first trip together; India. In the inside we did make a timeline ( we should sue Facebook;-) from our lives coming together feat. pictures and all that.
For the covertext we used a line from the beautifull poetic Song of Solomon 8:7 -

"Many waters cannot quench love, Neither can floods drown it: If a man would give all the substance of his house for love, He would utterly be contemned."



For our first born son Ruben we did make a patchwork and for our second son Simon a sewn designer toy.
="sodata-class-network=">
2001
Let's get married!
Wedding announcement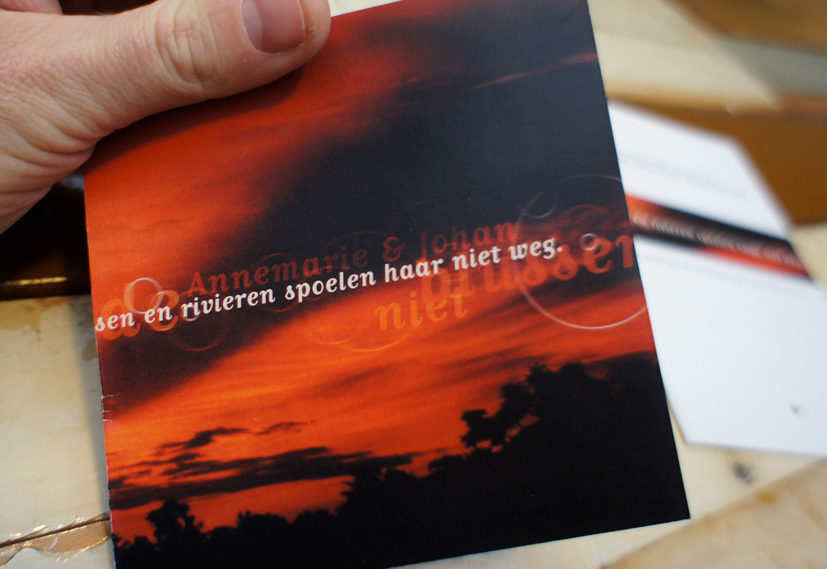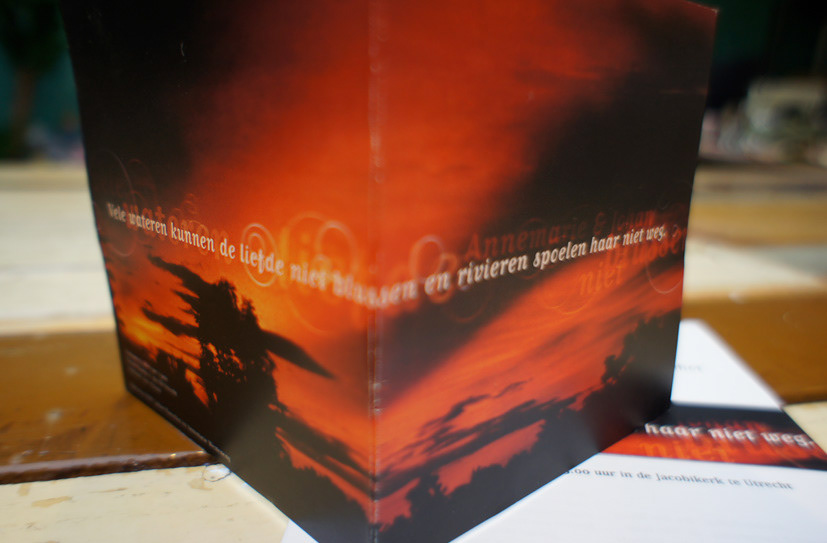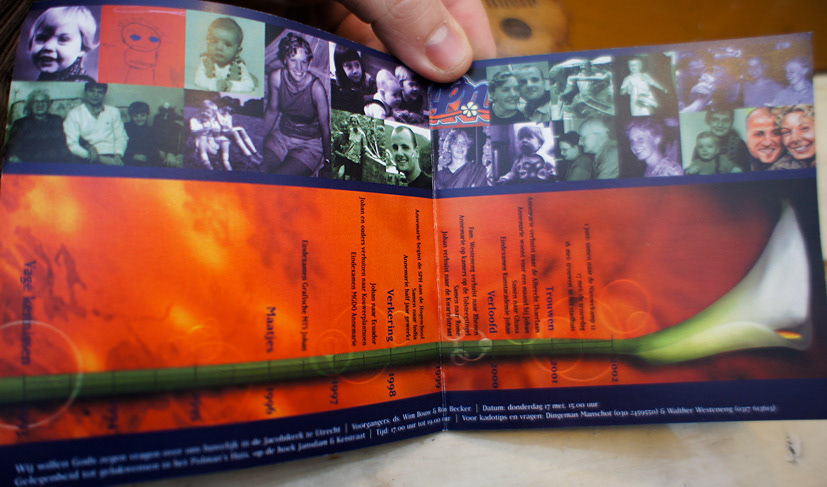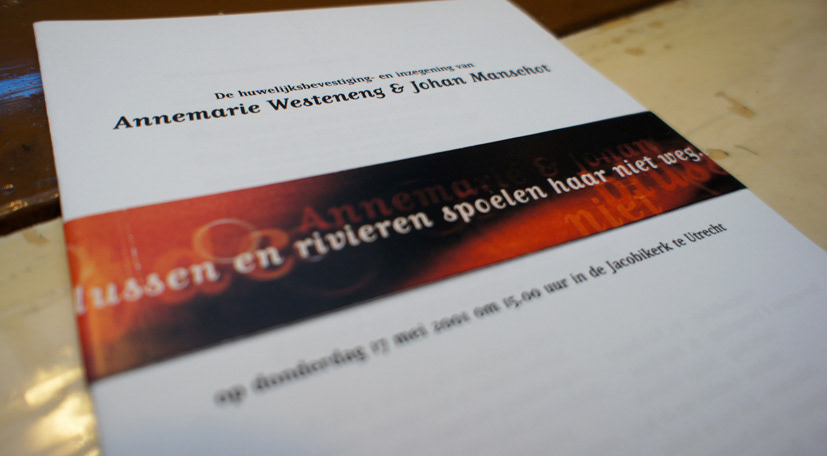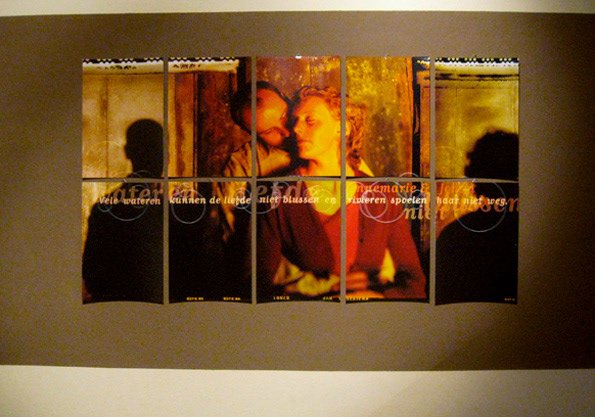 2005


It was a son: Ruben
Sewn and stitched patchwork
For the first birthday announcement we did make a patchwork with all kind of personal elements.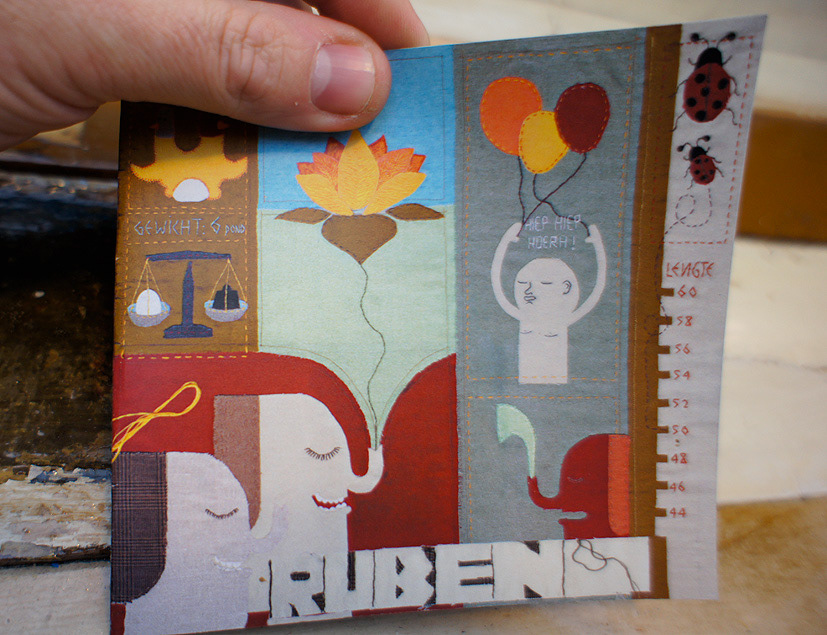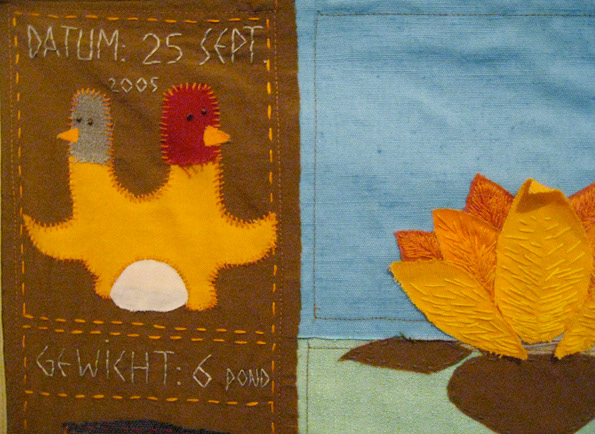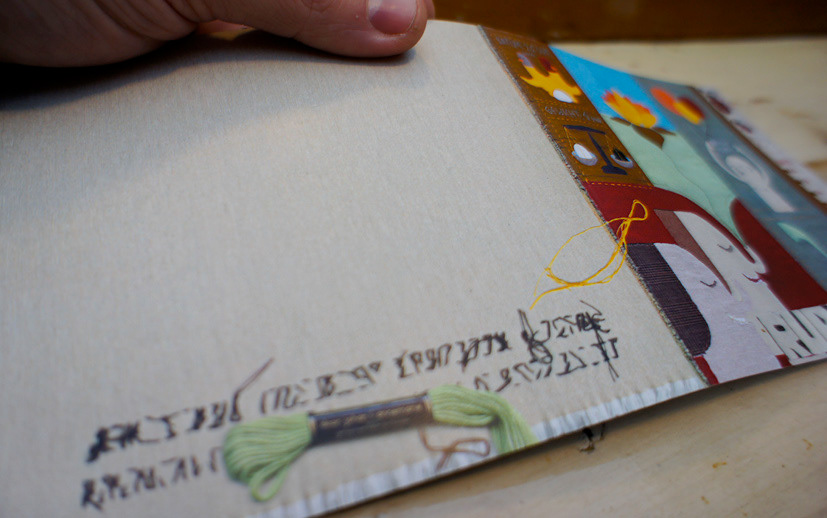 2008


Our second son: Simon


Handcrafted designer toy for the card
For this birth announcement card we created a stitched 'designer toy' as a letter S. The materials we used are from old rags and old clothes from the past. The typography is handcrafted from felt and labeled.

It did not become his favorite cuddly, but earned a special place to this day!