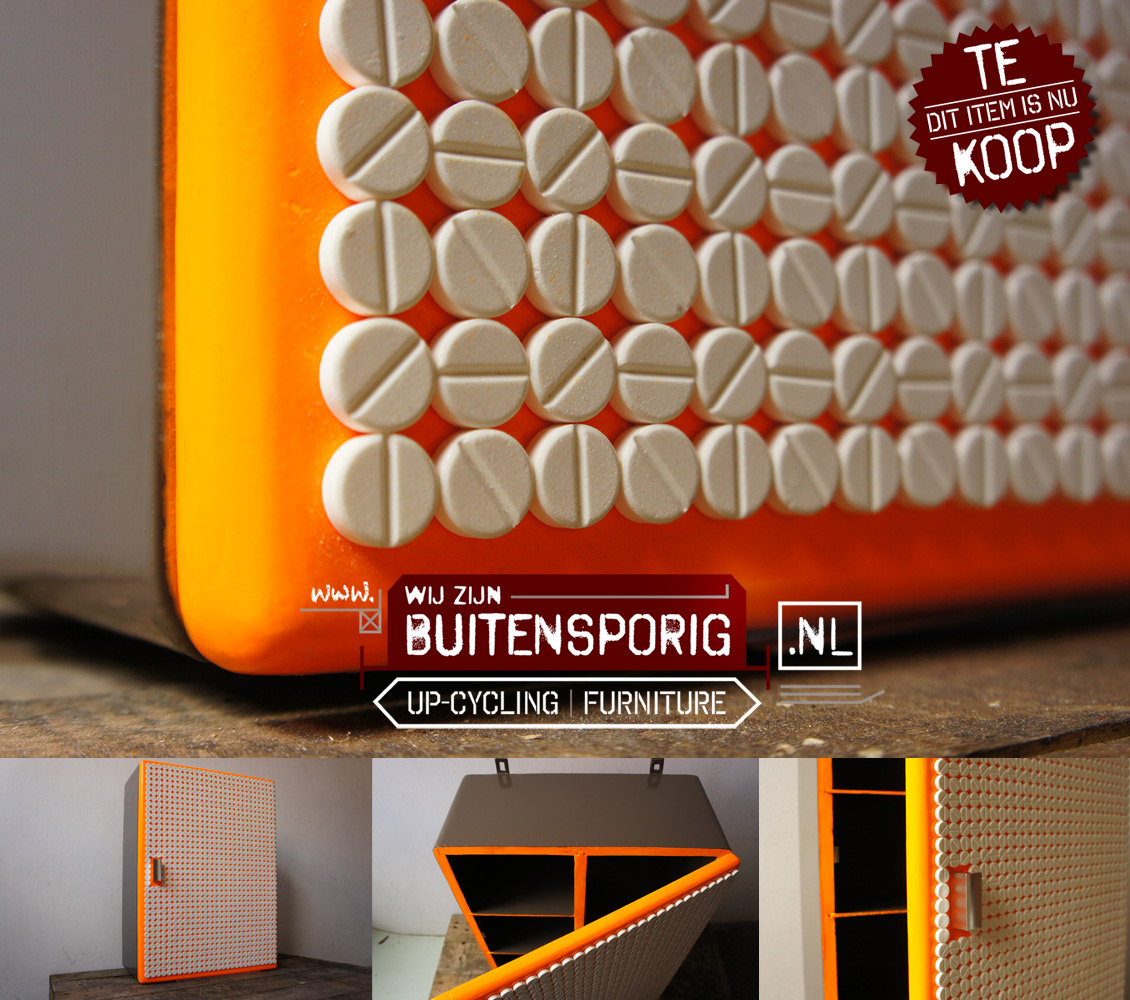 Medicijnkast - DON'T CALL THE DOCTOR
Een leuk klein medicijnkastje. Het deurtje is in fluor geschilderd en geheel met 1.053 paracetamol pillen afgezet in een patroon. Deze pillen zijn afgewerkt met een vernislaag om ze waterbestendig te maken. De donkere binnenkant heeft verschillende vakjes die ook fluor accenten hebben gekregen. 
Formaat: B 40 / D 25 / H 40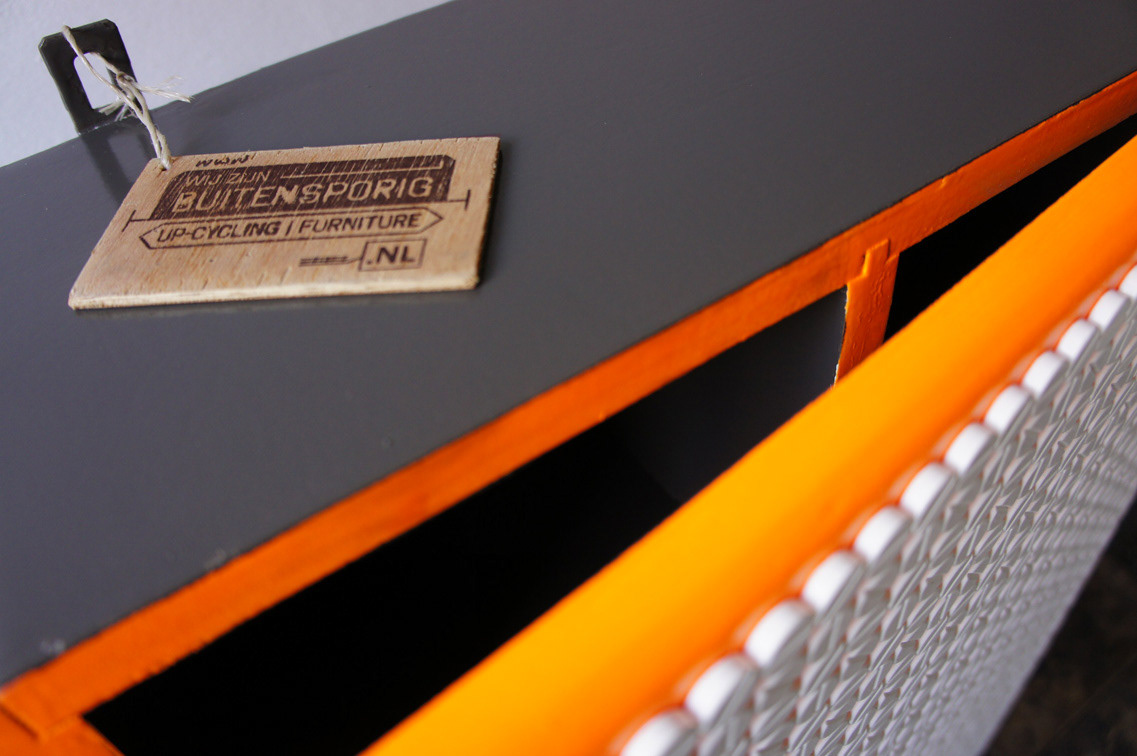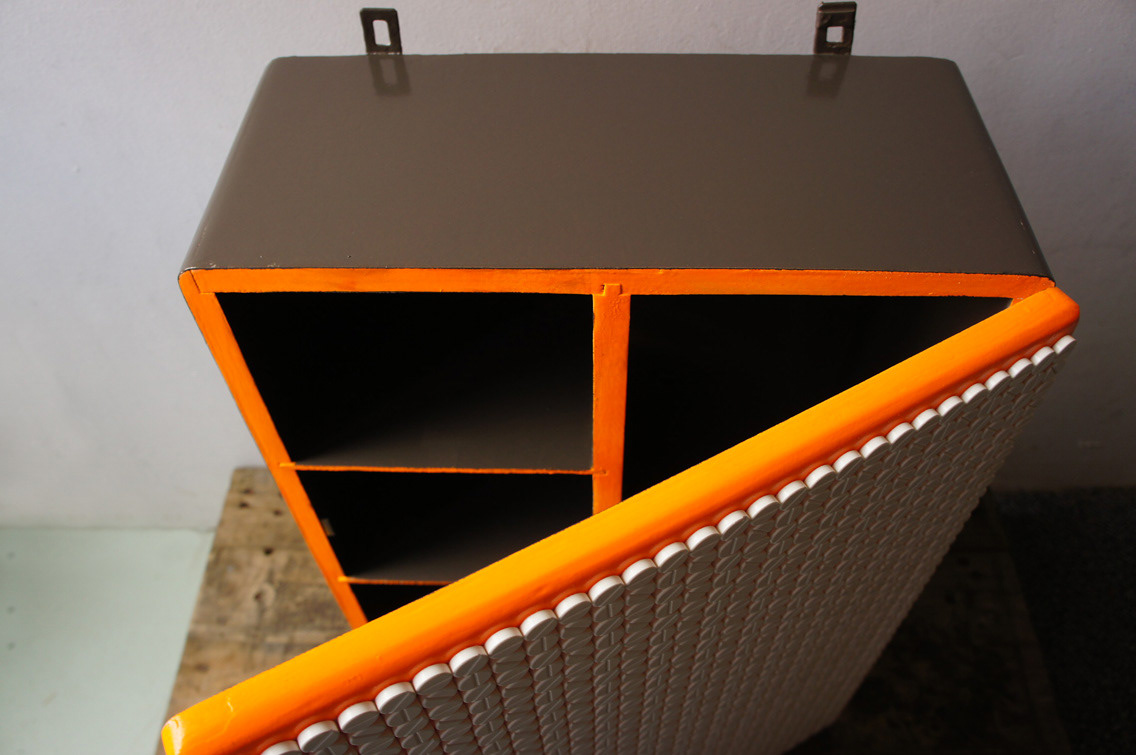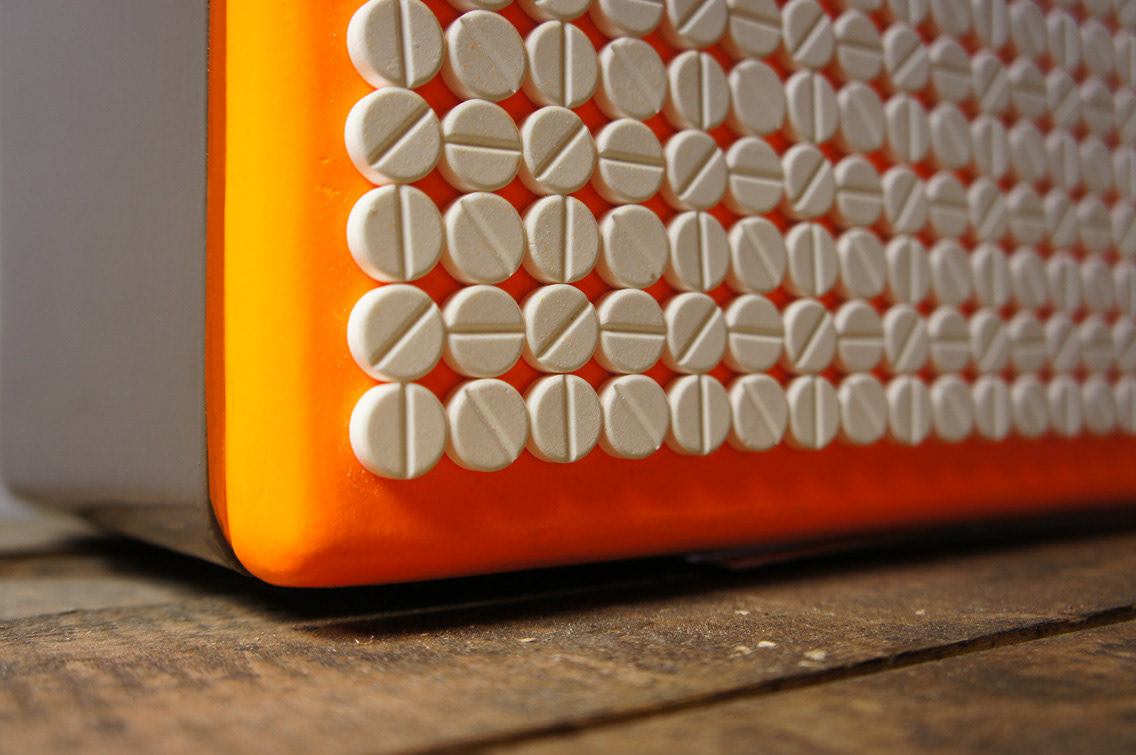 BUITENSPORIG

 was een samenwerkingsverband tussen Diego Schorr en ECHT! Johan Manschot. Diego heeft een achtergrond als meubelmaker bij o.a. Brandwacht en Meijer en Johan als grafisch ontwerper en decorateur bij o.a. MysticGrooves. Begonnen als 2 vrienden die vakkennis, ideeën en atelier hebben en graag hun horizon willen verbreden naast hun reguliere werkzaamheden. We zullen naast het up-cyclen van meubeltjes ook allerlei gevonden materialen van UrbanExploring-trips verwerken in onze ontwerpen. Onze 'Industrieel meets Klassiek meets Design meets Graffiti-stijl', zal een spannende en bijzondere mix opleveren van unieke items voor in je huis of werkplek...
 


BUITENSPORIG

 ( Extraordinary / Out of the Box ) was a partnership between Diego Schorr and ECHT! Johan Manschot . Diego has a background as a furniture maker at "Brandwacht and Meijer" and Johan as a graphic designer and decorator at "Mystic Grooves". Started as two friends who will use their expertise, ideas and workspace and would like to expand their horizons beside their other clients. We will be in addition to up-cycling of furniture also use all kinds of found materials from Urban Exploring trips in our designs. Our " Industrial meets Design meets Classical meets Graffiti - style ' , will create an exciting and special mix of unique items for your home or workplace ...