Painted Protest vehicles
Drop it all...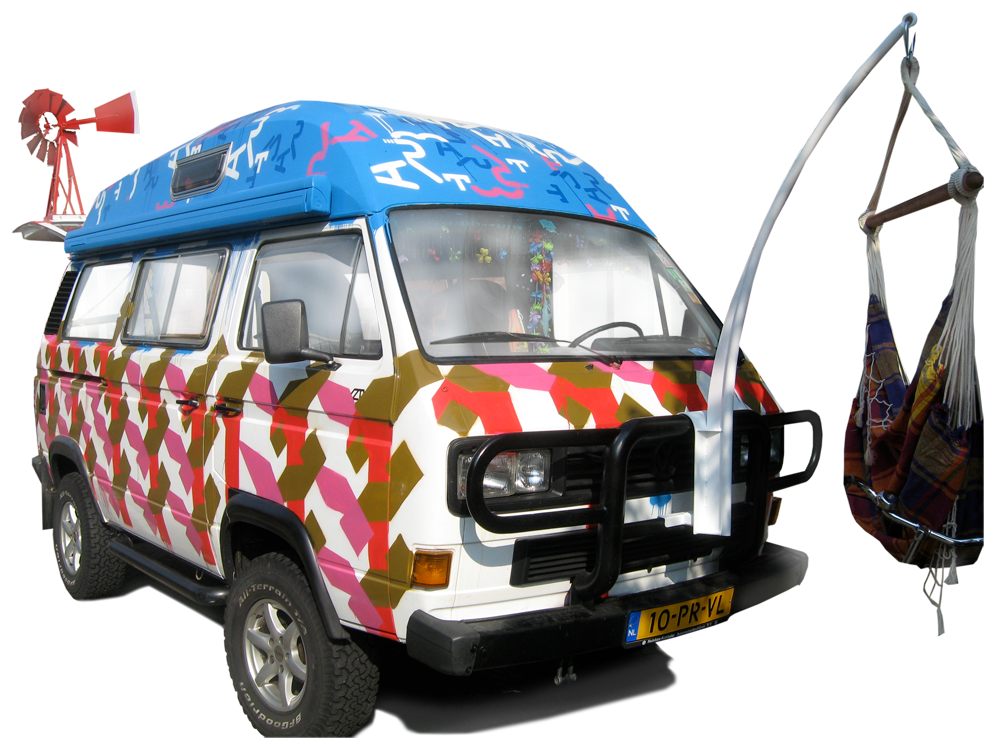 For board brand Protest, Wink & ECHT! Johan Manschot activates their summer campaign.
The 'Drop it All' campaign is all about dropping your daily business and hit the surf as soon as the conditions are 'epic'.
The 'Drop it All Sessions' are the supporting happening, an informal surfcircus hitting the European coastline.
I did paint and stencilled the two cool all terrain vehicles.
And from the vast freelance army of handy indivduals that form the random but infamous Wink crew, selects four lucky bastards who get to go on a roadtrip of a lifetime!
Armed with boards, beer, bbq, hammocks and good music they hit beaches and surf events all along the European shore.